VICE News Tonight
Season 04 | 2021
︎︎︎Key Art
︎︎︎Campaign
No desks.
No makeup.
No sets.
No suits.

This is the premise of what makes VICE News different from everyone else. They are on the ground, embeded where the action is. These stories shouldn't be told in one single poster, instead we created a series of key arts featuring VICE correspondents as well as contrasting scenes of protests, riots, rallies and borders.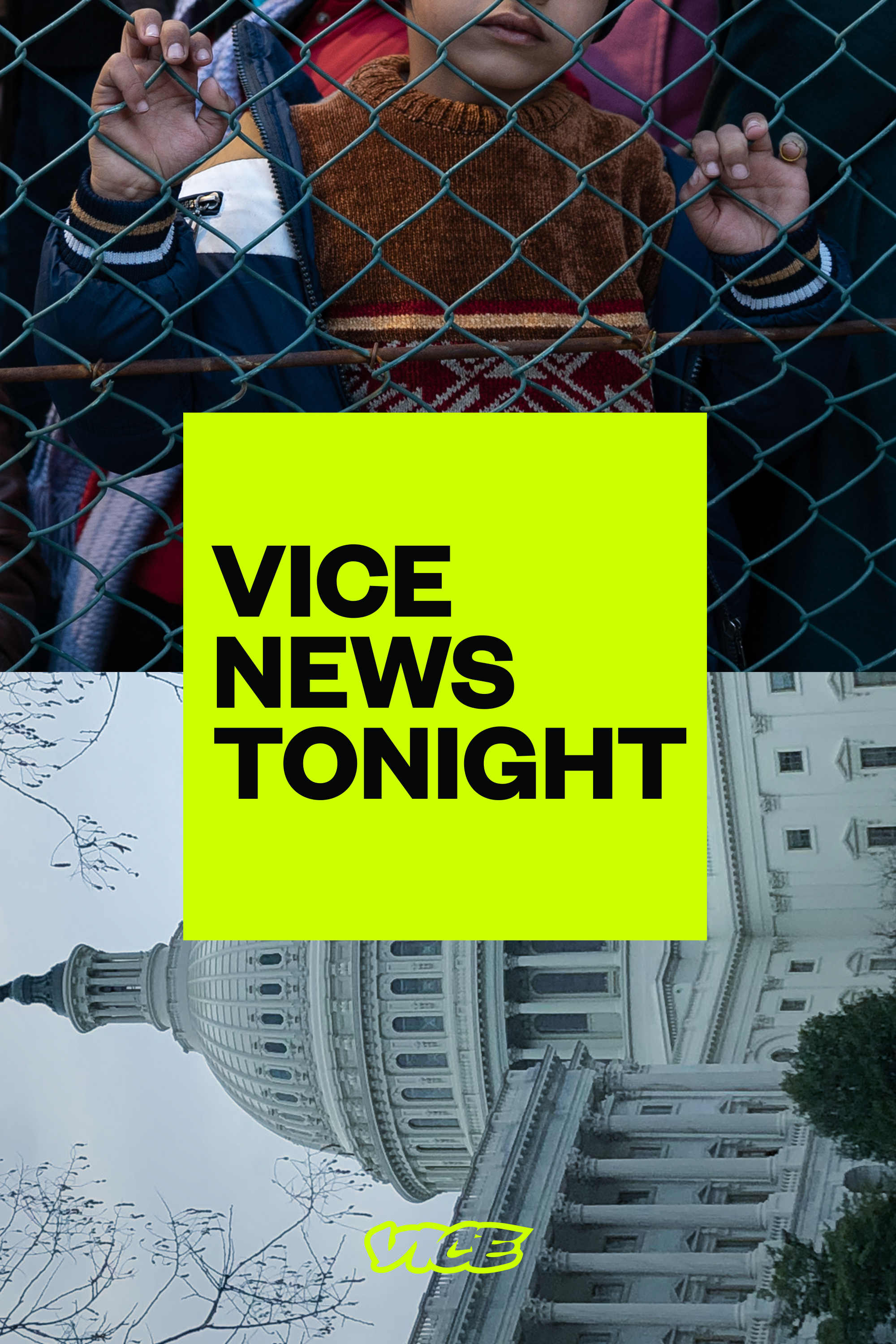 The final key arts feature hosts of VICE News Tonight as well as contrasting a scene relating to the topics covered on the program.
Below you can see some initial exploration and comps for this concept.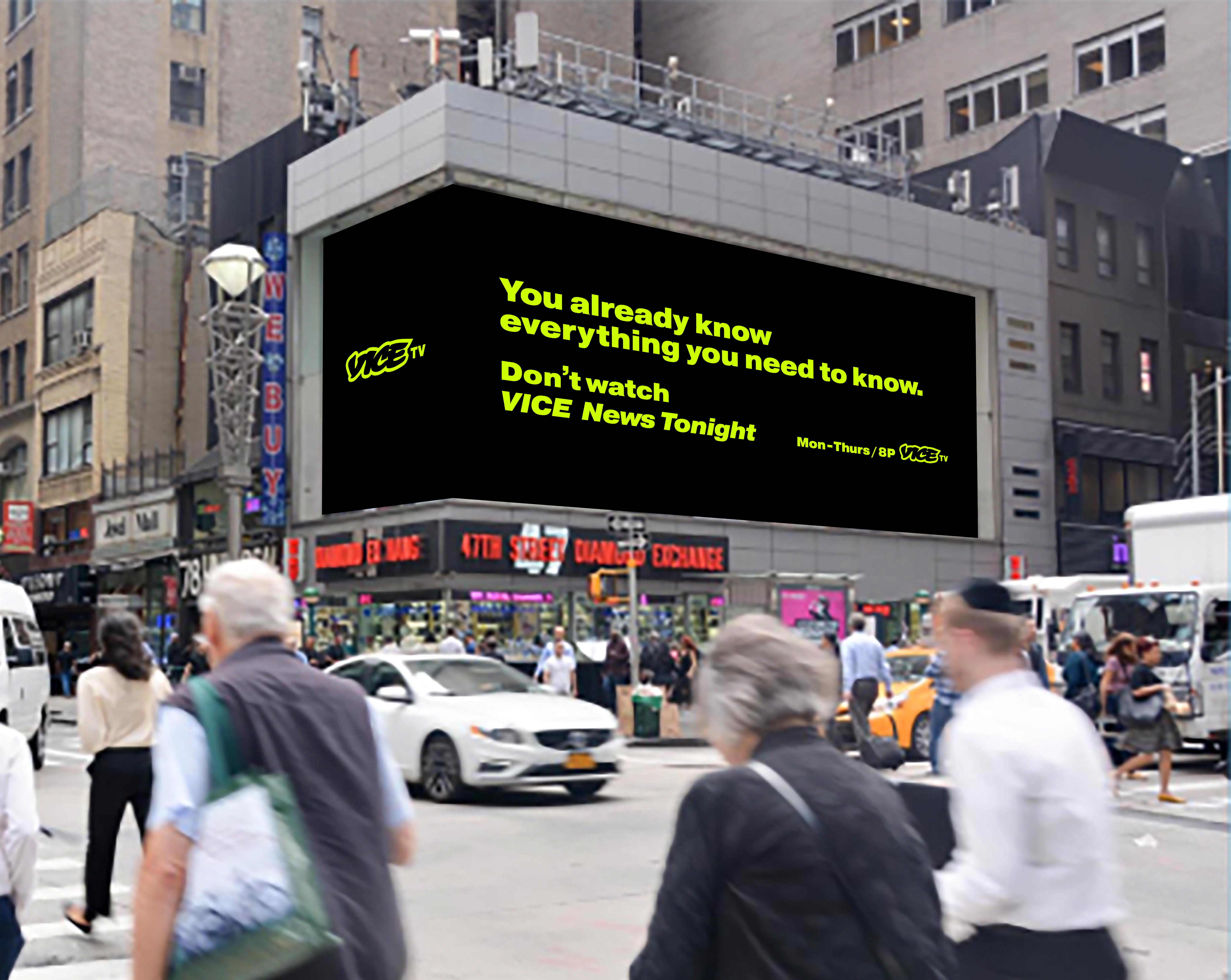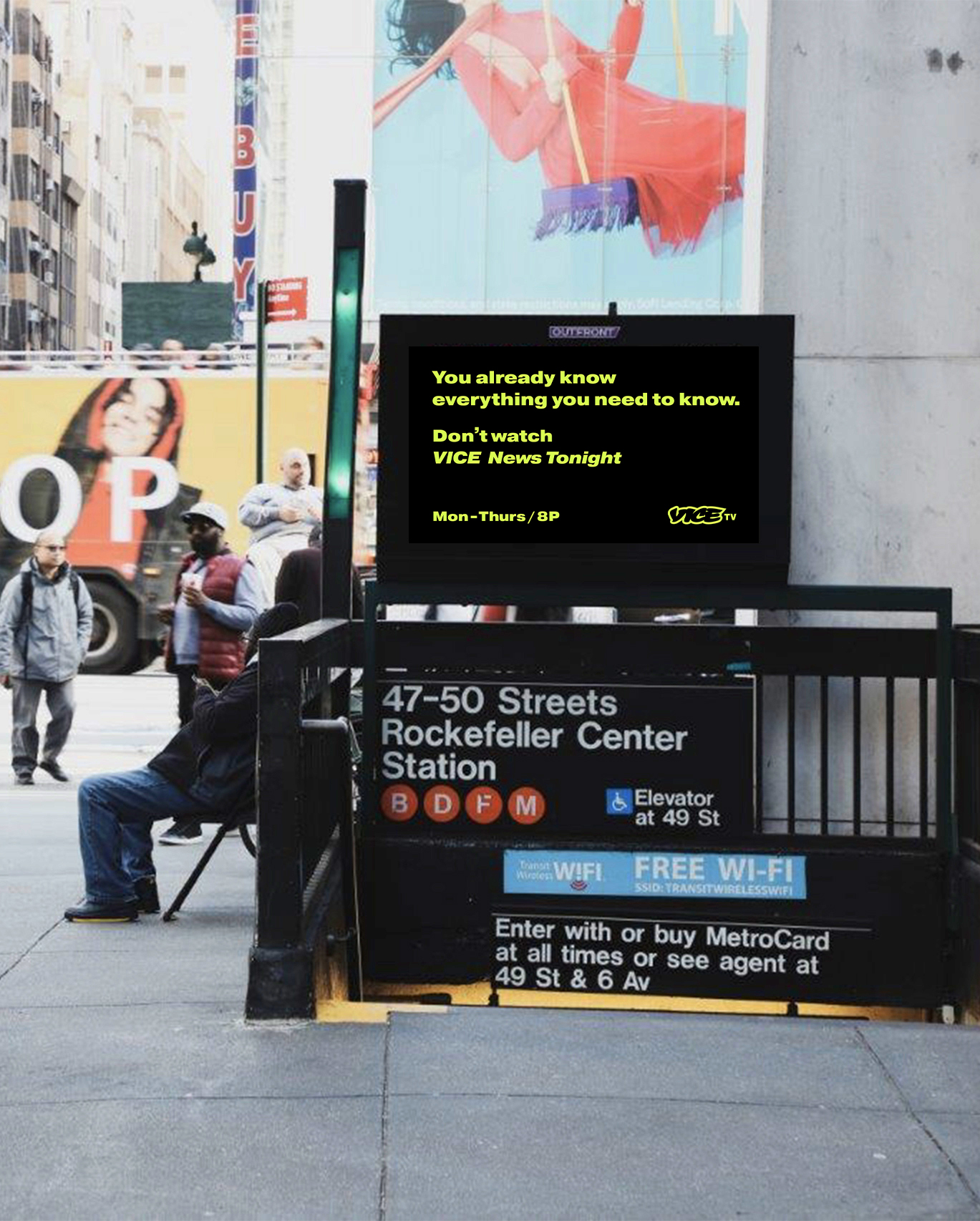 New York Times Full Back Page AD︎︎︎